We decided to upgrade our backyard! It was a tough decision. The choice was between getting a toy for the kids or adding a concrete patio.
We ultimately decided to create a patio. After talking to my sister, I decided that the patio was the best bang for our buck. While the toy would have been great for the kids, the patio is really for all of us.
It was definitely the right choice for us at this time in our life. We can always get the toy in a couple years if we decide to.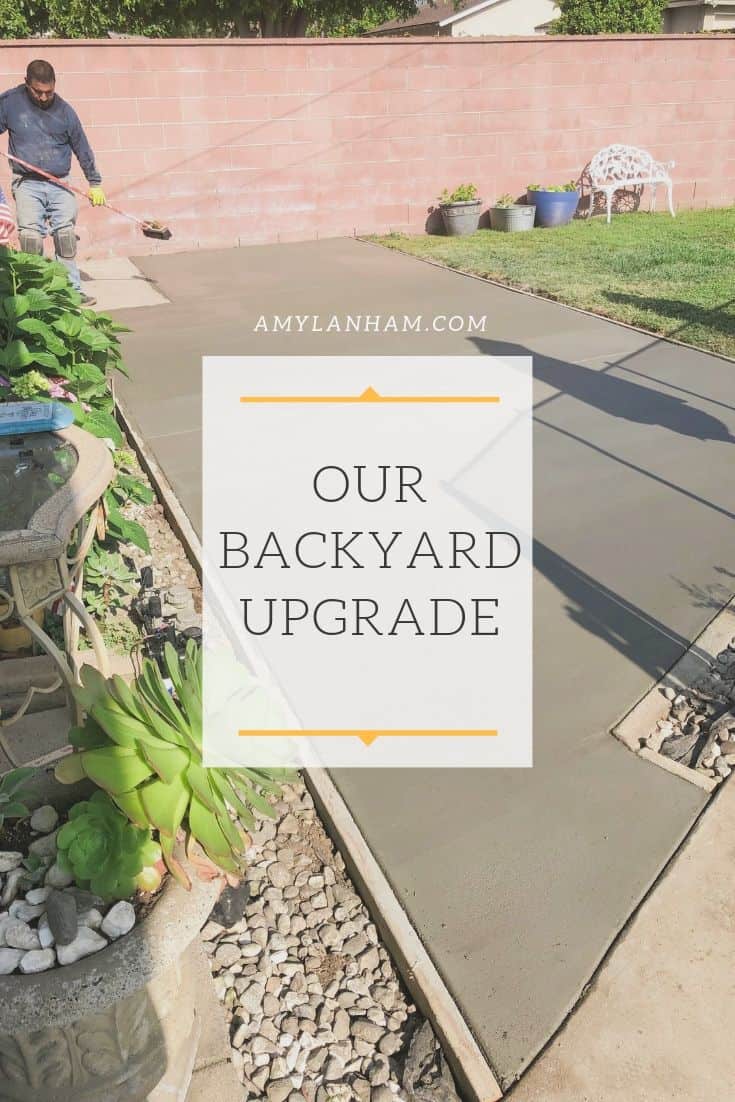 DISCLOSURE: This post may contain affiliate links. If you purchase items through my links I may earn a commission. You will not pay more when buying a product through my link and you do not have to use my links. You can find our full policy here. Thank you in advance for your support.
We have a small patio in our backyard, but it's on the side of our house. It's honestly not ideal. You can't see the pool from the patio and it's pretty small.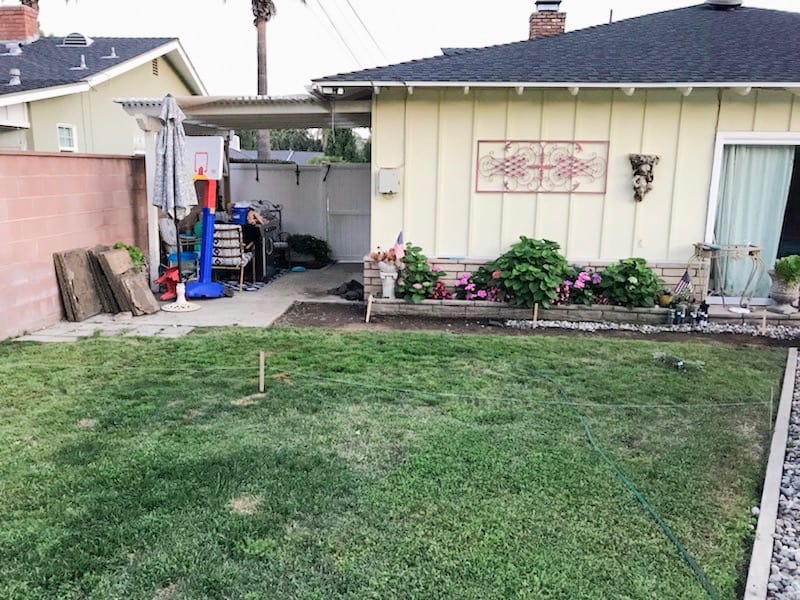 The other thing that sucked is to walk from the pool to the patio you had to walk over this rock pathway. It hurt so bad on bare feet! This was the biggest thing that needed to be fixed.
But we figured if we were going to fix this walkway, we could widen the walkway to make it into a bigger patio. So that's what we did.
We dug up the walkway ourselves so that we could reuse all of the rocks. I reused them around the yard and in our planters.
Our Backyard Upgrade
The patio is 10 feet wide by about 26 feet long. We had it professionally done. We didn't want to risk it with something this large.
Also, we didn't want to have to dig up all the grass! Bugs loved watching the guys work. He was really enthralled with the whole process.
We did ask if we could let the kids put their handprints and footprints in the concrete.
When my parents laid concrete in my childhood backyard, my sister and I got to put our handprints in the concrete. So I love that the kids handprints are in our concrete!
It's amazing how different the backyard looks now. We use the patio every single day.
It was great for 4th of July, and it will be great for kid's birthday parties. But right now the kids love playing with their water table under the new shade cloth. This backyard upgrade was the right decision for our family!