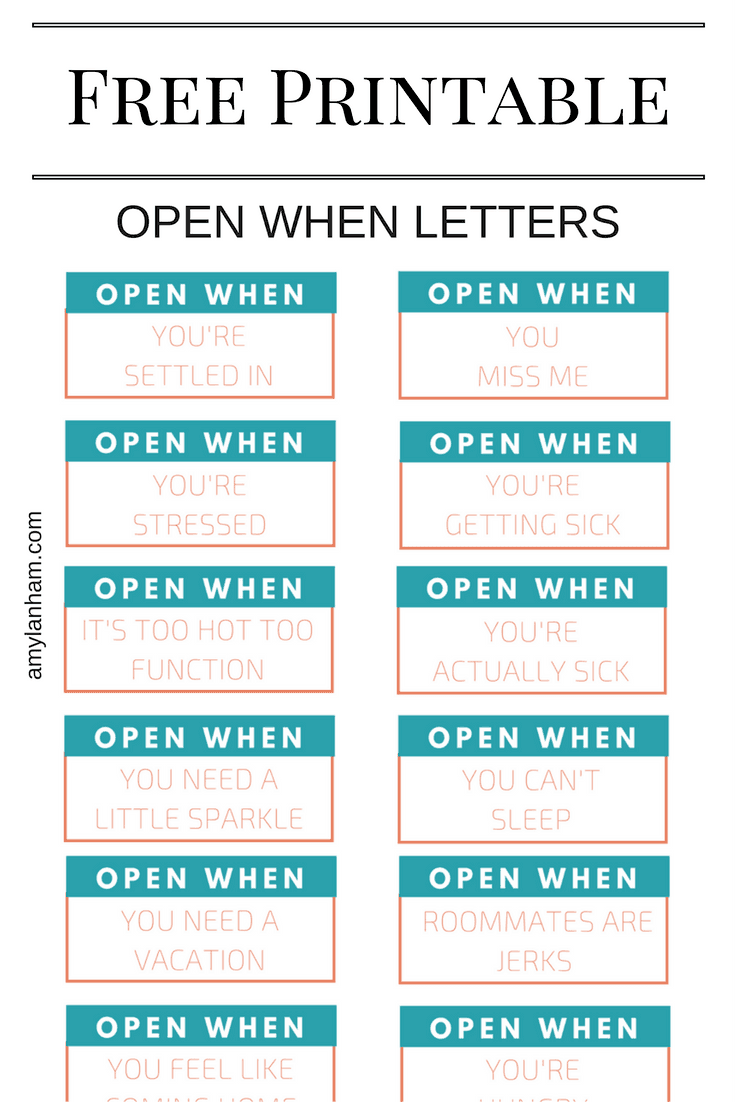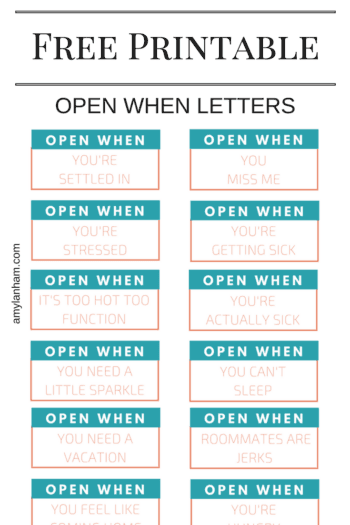 I just love printables! I'm always on the prowl for good ones that will help make my life just a little bit easier. And if I can't find them then I make them myself.
After making the "Open When" letters for my sister, I decided that I should really make a printable so that I could use them again in the future. This is a fun open when printable that can be used for so many occasions!
I decided to make this open when printable because this was such a fun gift to put together and to give. Honestly, finding all of the things for the different envelopes is half the fun!
I know that I will be making this gift again in the future. Plus, even though I've already given this to my sister once, she will be living in Tucson for a while, so I'm sure I'll probably even give her the same gift with new reasons.
This printable is free to download, for personal use. All you have to do is subscribe below and it will be sent to your email.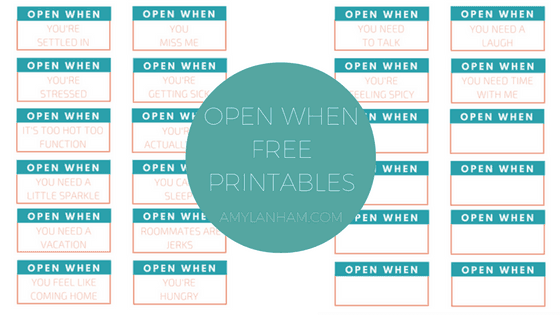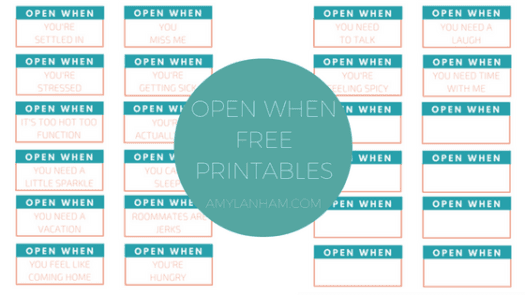 Please let me know if you use it and how the gift goes over! And be sure to check out this post about what to put inside Open When letters and this one about Valentine's Open When Letters. We also have a great post on Open When Letter Ideas for men