Ever since posting the Open When Letters I sent my sister I've been getting a lot of emails asking about what to do for Open When Letters for boyfriend and husbands. Since this seems to be a common need among my readers, I thought I'd ask my husband for some help and give you some of our ideas. Below you will find the best Open When Letter Ideas for men.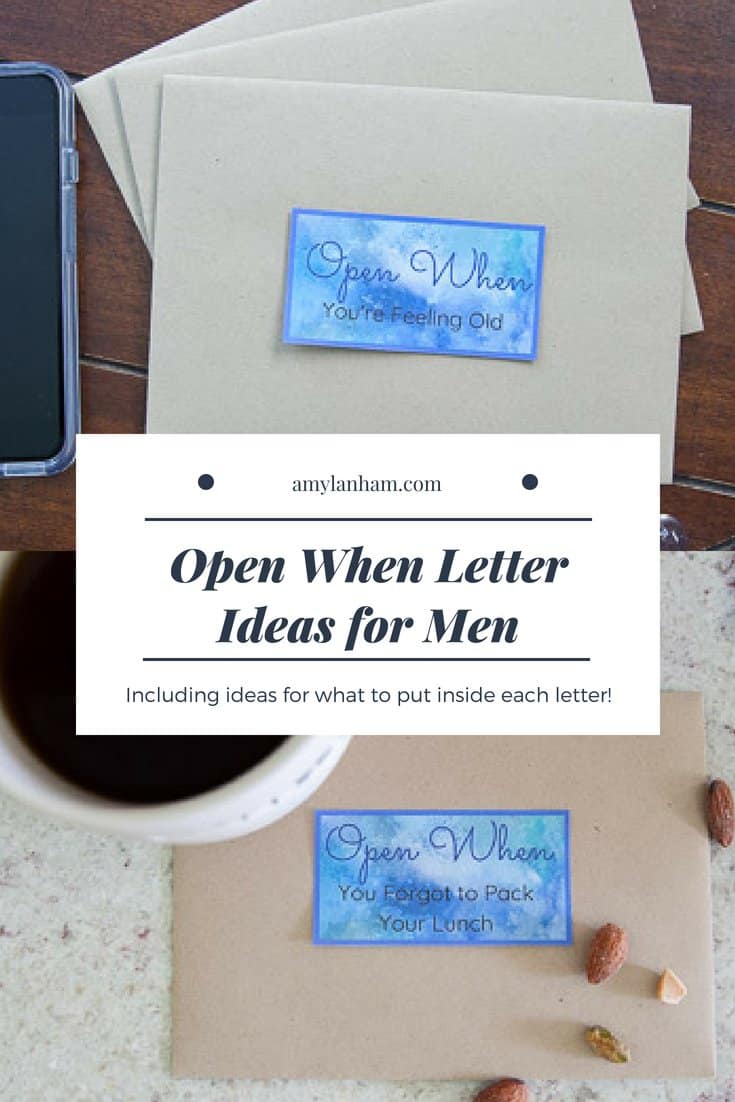 DISCLOSURE: This post may contain affiliate links. If you purchase items through my links I may earn a commission. You will not pay more when buying a product through my link and you do not have to use my links. I only recommend products & systems that I use and love myself, so I know you'll be in good hands. You can find our full policy here. Thank you in advance for your support.
As always you can sign up for my newsletter to get access to our Open When printable. We also have Open When Letter printables listed in our shop.
When making these, you don't have to use envelopes. I've used paper bags, explosion boxes, and other boxes!
Open When Letter Ideas for Men
My best advice when making Open When Letters for anyone is to think of things they like. My husband likes trying new hot sauces, video games, sports, and beer. So, my Open When Letters for him are centered around those things.
When creating Open When Letter ideas for boyfriend, my best advice is to first think about your man and make a list of all the things he likes.
Here are some more ideas for Open When Letters for Men:
You need a new game
Gift card to his favorite gaming store: Game Stop, Target, iTunes, etc.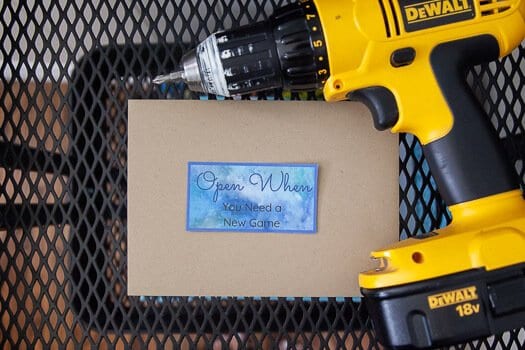 On x date
You can get tickets to his favorite concert or sporting event.
You need a night out
Straight cash is perfect for this. You could also do a gift card to a favorite restaurant or to StubHub.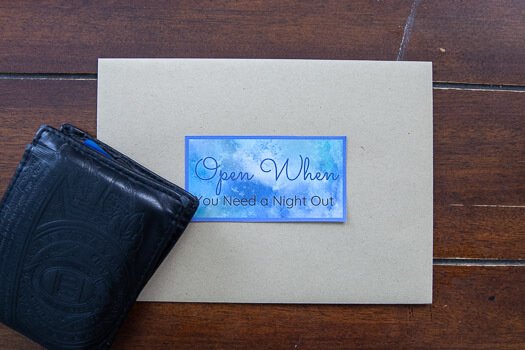 You feel like spoiling yourself
Gift card to favorite store, beard oil, massage, manicure/pedicure, lids.com.
You need a night out with the boys
Permission to go out, cash, gift card to StubHub for tickets.
Your feeling down or when you're feeling spicy or when you're feeling sexy
Hot sauces to remind him how hot you are for him.
You're feeling old
Have fun with this one! Remind him how old he is, could be things that happen during his birth year, a gift card with the amount of how old he is, aged wine, or cheese (cheese would be hard to keep for some time though).
You need a drink
Gift card to his favorite place to get beer, list of breweries to try in the area or wine shops.
You just can't get up in the morning
Gift card to Starbucks, Energy drink.
You forgot to pack your lunch
Gift card to favorite restaurant or cash.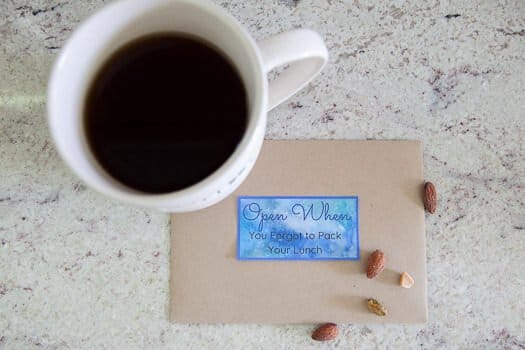 Open When you miss the family
This works well if your husband travels for work, pictures of the family, you, the kids.
The kids annoy you
This sounds harsh, but let's be real, we are all annoyed by our kids sometimes! Give him some Sour Patch Kids because they are literal sour patch kids and will be sweet and lovable again shortly.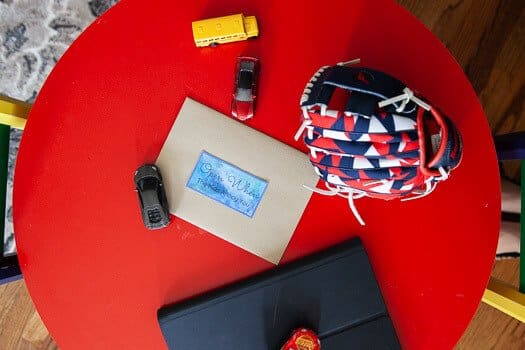 Your boss/coworkers drive you crazy/are being jerks
Bag of nuts or beef jerky.
You lose that bet you don't want me to know about
$20 bill (husband suggestion, I have no idea what he's talking about!)
You lose your fantasy league
$20
You run out of money on draft kings or fan duel
Money (can you tell my husbands most recent 'hobby')
I tell you to plan a date
A list of date ideas.
We can't remember the name of that place
You feel like you have no friends
This will only work if he's a fan of the movie "Half Baked". Put an Abba-Zaba bar with a sticky note that says 'you're my only friend' (One of the characters says 'Abba-Zaba, you're my only friend')
I go out and you don't know what to do with the kids
Gift card to movies or the nearest ice cream shop
I hope you enjoy these Open When Letter Ideas for men! I'd love to hear if you make these or any other ideas you may have in the comments below. If you need even more ideas, you should check out the Open When Letters I sent my sister, open when letters for college students, or explosion box gift idea!