I hate giving gift cards. I feel like it's so impersonal! I know that people love receiving gift cards though, so I will gift them.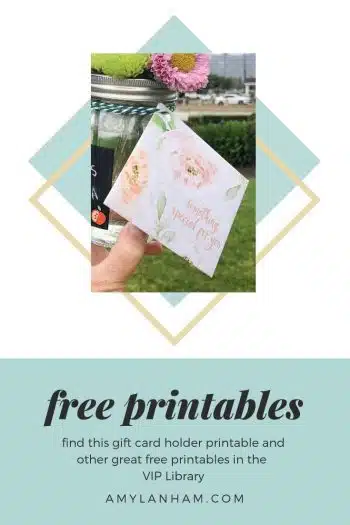 Especially if I am late on time or don't know what else to get someone. Although I always try to think of another gift first.
But some occasions just call for gift cards. Like teacher's gifts, or if you have to mail a gift.
In these instances I like to print out my own cute gift card holder so there is at least something personalized about the gift!
You can find these gift card holder printables, and other free printables in our VIP library. Join our VIP list below to receive access to all our freebies.

If you use these or other printables I'd love to see pictures! You can shoot me an email or tag me on Instagram.