You already know how I feel about printables! I love creating them and giving them as gifts. I don't see the point in buying something when I can just make it and print it out. So of course I had to make some free printable seed packets.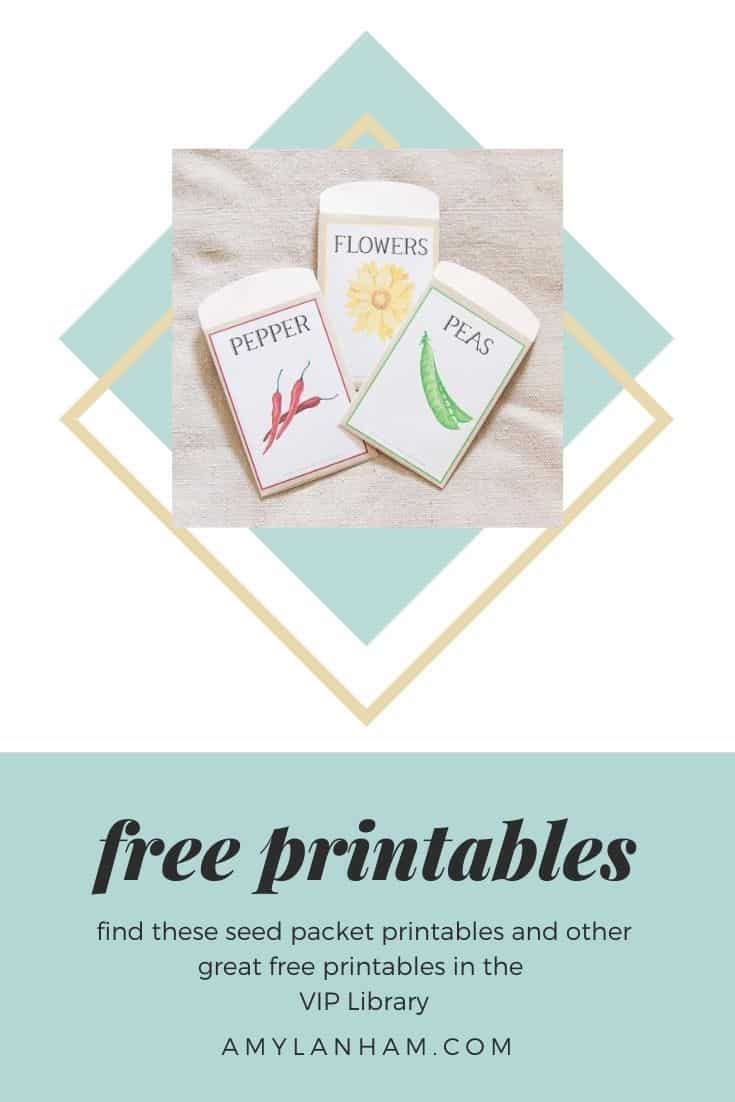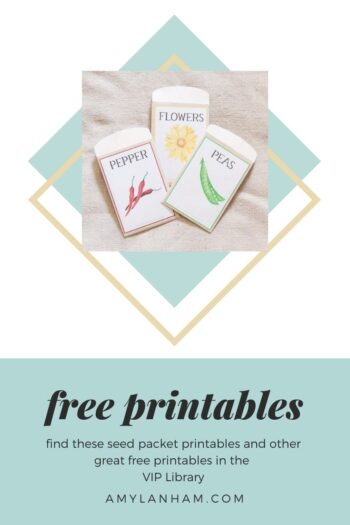 Earlier this year we built a garden and it's been so much fun watching everything grow. I have some sunflowers that I'm just about to be able to harvest the seeds from and I want to keep some for next year.
Seeds are pretty inexpensive to buy, but I would love if I could learn to save our own seeds and then it would be one less expense in our garden.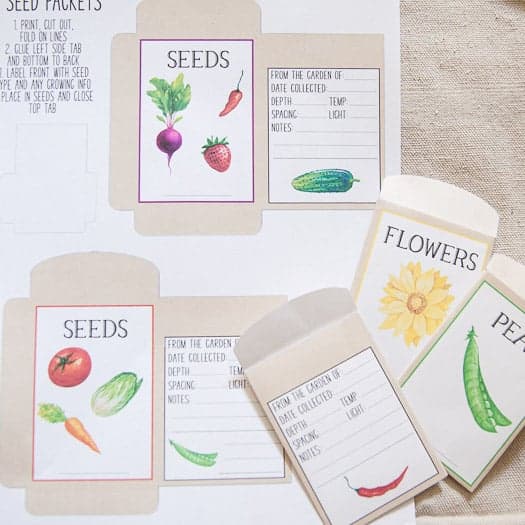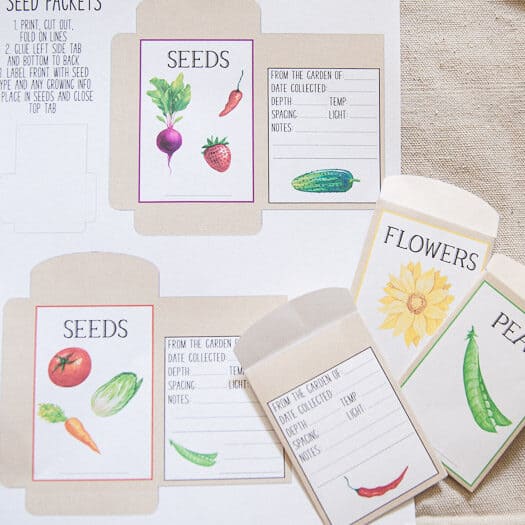 Also, I've noticed sometimes when I buy seeds there's important information on the inside of the seed packet. If I don't use all the seeds, I need somewhere to store them after ripping open the original seed packet.
My solution was to make my own printable seed packets!
Free Printable Seed Packets
These printable seed packets have a cute watercolor veggie or flower on the front, a general category, and a spot for you to write the name of what you planted on the front.
On the back is another watercolor veggie or flowers and a spot to write some information of what your seeds need. Some of the information that can be collected is: date the seeds were collected, depth, spacing, temp, light. There is also ample room for other notes.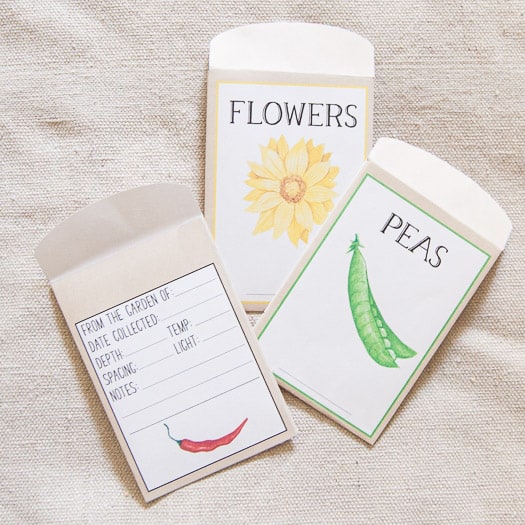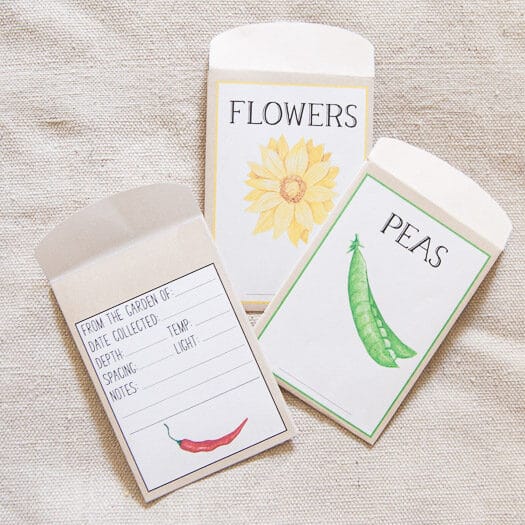 I also included a 'from the garden' of line so that I can do some seed gifting! Our garden hasn't been produced a ton this year, but one of the things I want to do with our garden is provide homegrown food to neighbors and friends too. Being able to gift seeds will be a great extension of that!
I've also heard there are seed swapping groups, and while I haven't found any yet, it's something I've very interested in. So these little printable seed packets will get lots of use! Save seeds for me, friends, and maybe even bring in some new seeds for seed swapping!


If you use these or other printables I'd love to see pictures! You can shoot me an email or tag me on Instagram.