Have you seen the blue tinted mason jars in the store? They are surprisingly expensive compared to just the regular clear mason jars. So I thought I would make them myself.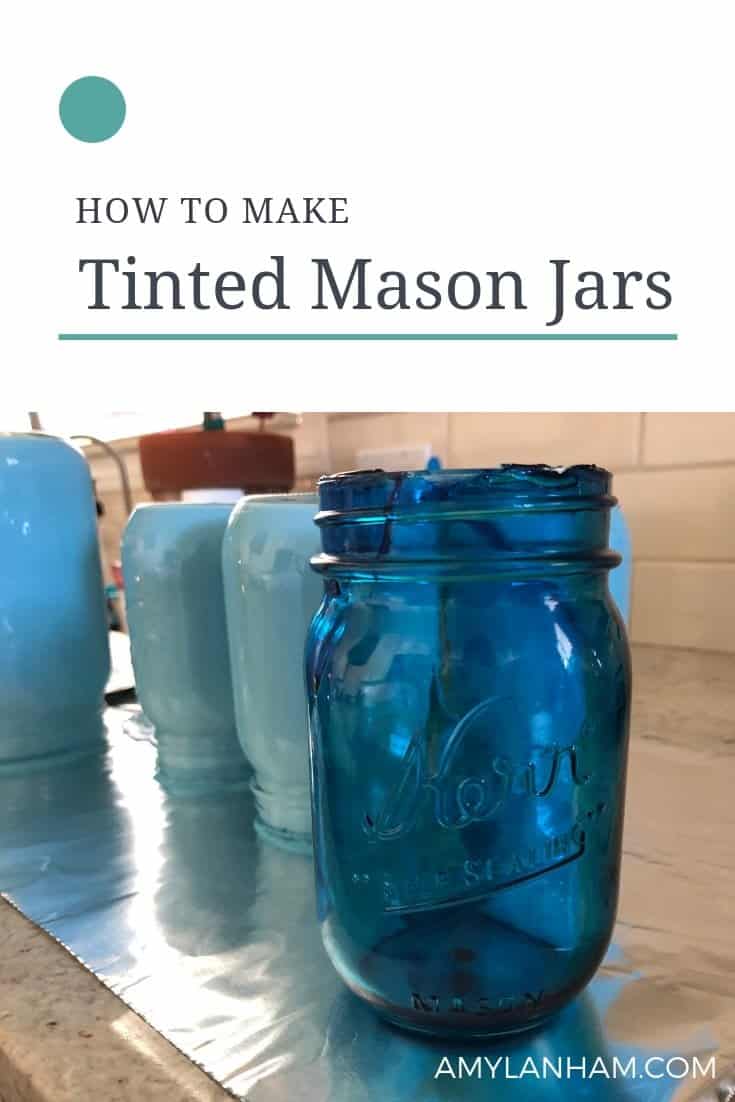 DISCLOSURE: This post may contain affiliate links. If you purchase items through my links I may earn a commission. You will not pay more when buying a product through my link and you do not have to use my links. I only recommend products & systems that I use and love myself, so I know you'll be in good hands. You can find our full policy here. Thank you in advance for your support.
A good friend of mine is getting married and I am throwing her bridal shower. She is having a pirate themed wedding, so I'm throwing a pirate themed bridal shower. These mason jars are going to be part of the centerpieces for the table.
These are not that difficult to make, but it can take a little trial and error. You can change the hue of the color by using less water, the less water you use the more drips there will be. You can use any color you want it doesn't have to be blue.
Yield: 6
How to Make Tinted Mason Jars
How to create tinted mason jars to use in different projects

Prep Time 5 minutes

Active Time 20 minutes

Additional Time 3 hours

Total Time 3 hours 25 minutes

Difficulty Easy

Estimated Cost $10
Materials
Mason Jars
Mod Podge Gloss
Food Coloring
Bowl to mix in
Paper Towels
Tin Foil
Baking Sheet
Instructions
1. Cover baking sheet and work area in tin foil. Pre-heat oven to 150 or low (150 is the lowest setting on mine)
2. Pour Mod Podge into bowl. I would start with 1/4 cup. If you're going to be making a lot of jars us a little bit more.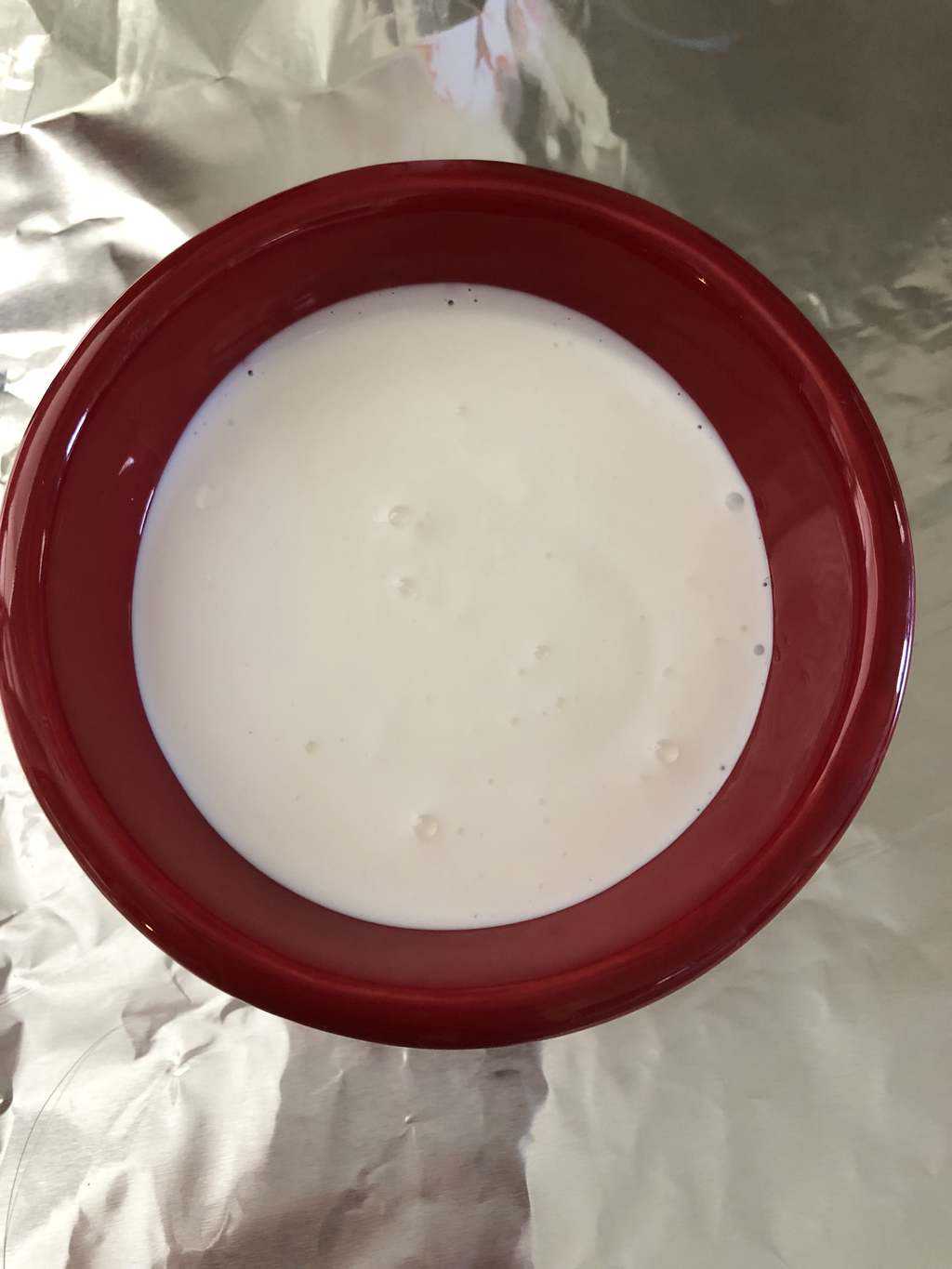 3. Mix in food coloring to Mod Podge. I recommend adding at least 10 drops if you want your product to have a deep final color.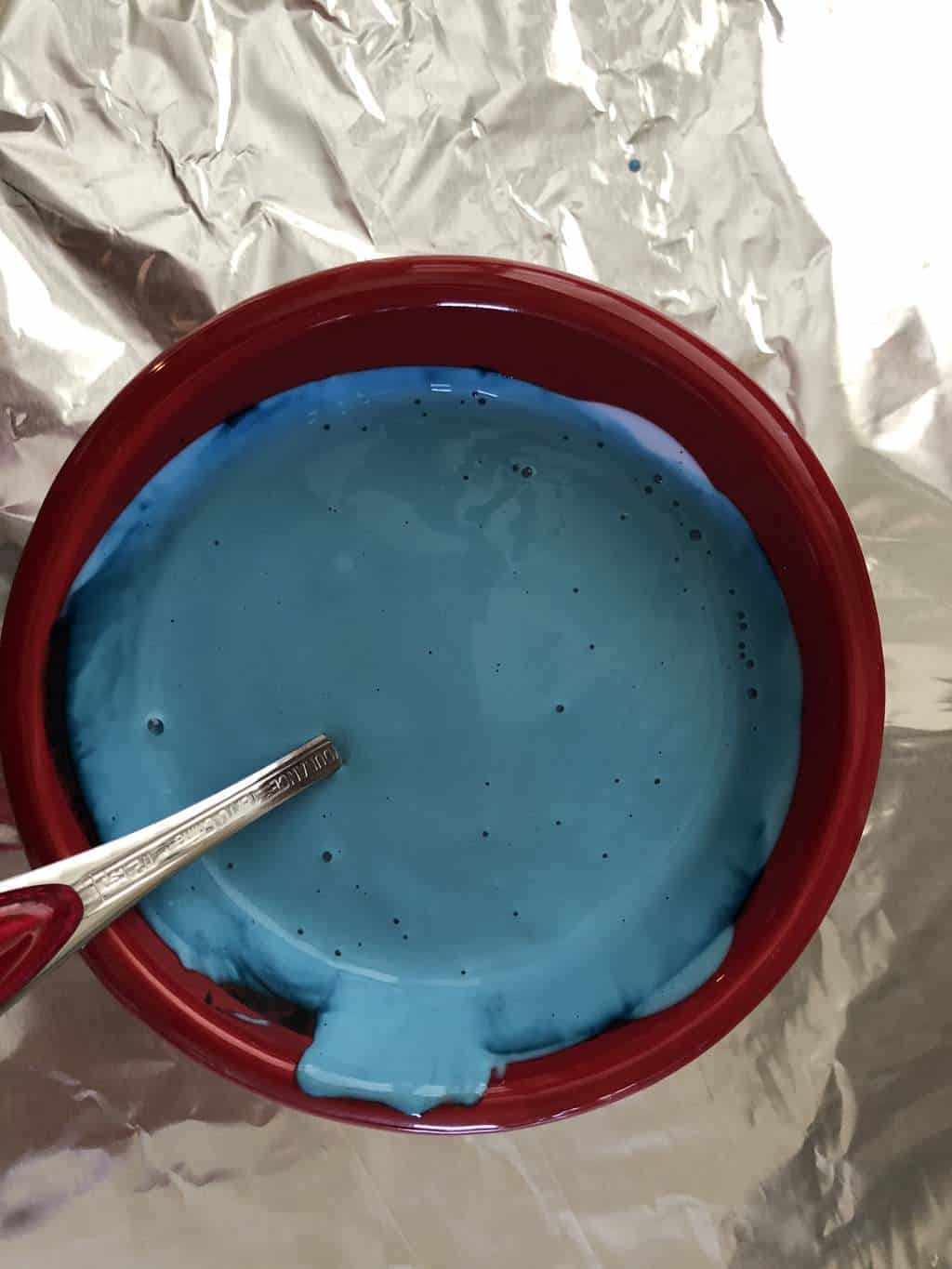 4. Add in water a teaspoon at a time. You really don't want to water it down too much. Just so that it is easier to maneuver, but not too much. Mix well.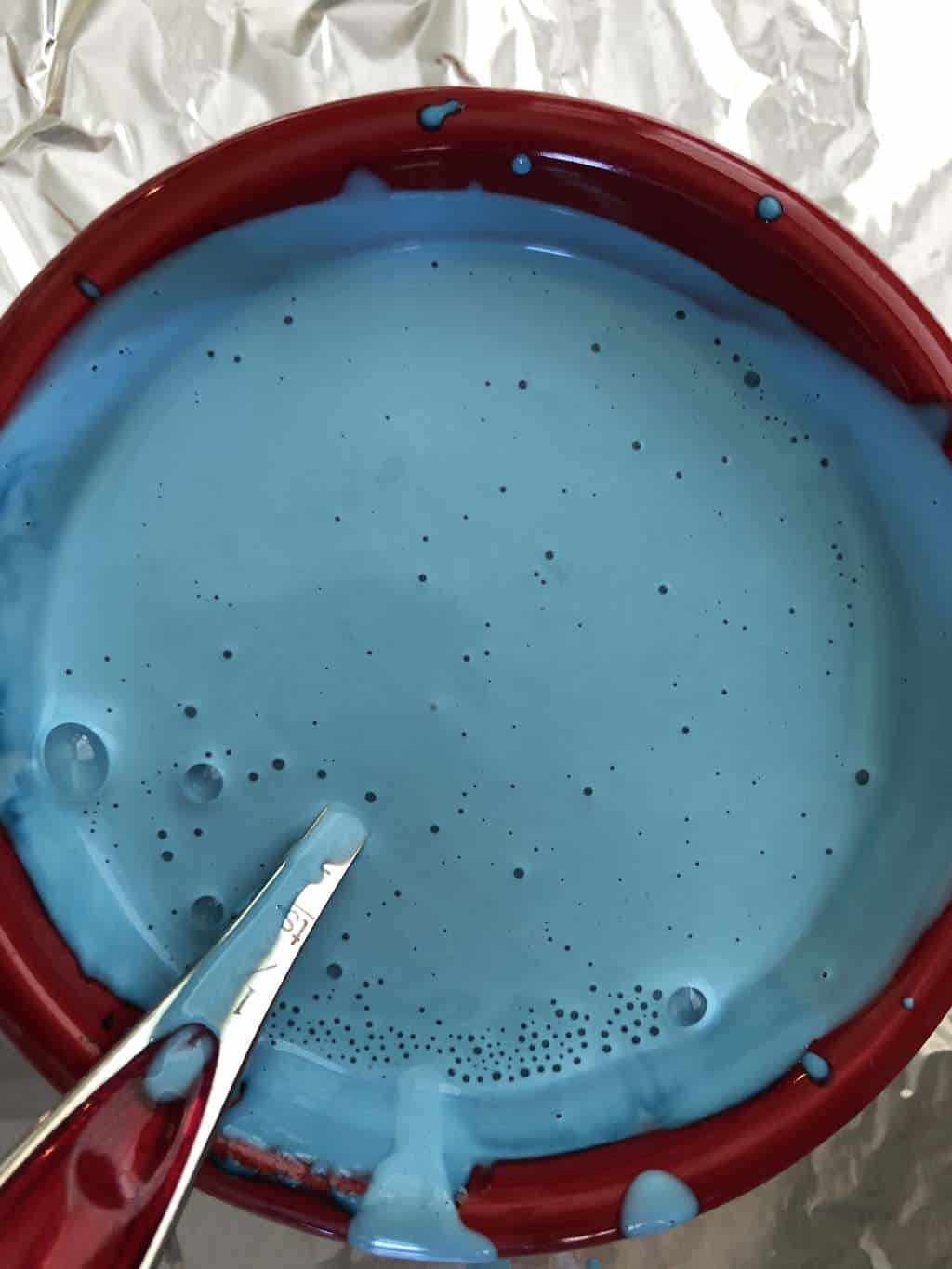 5. Pour mixture into your mason jar. Slowly pour mixture back into the bowl while rotating it around the mason jar to ensure even coverage along the inside.
6. Once mason jar is covered, set aside on paper towels to allow excess glue to drain.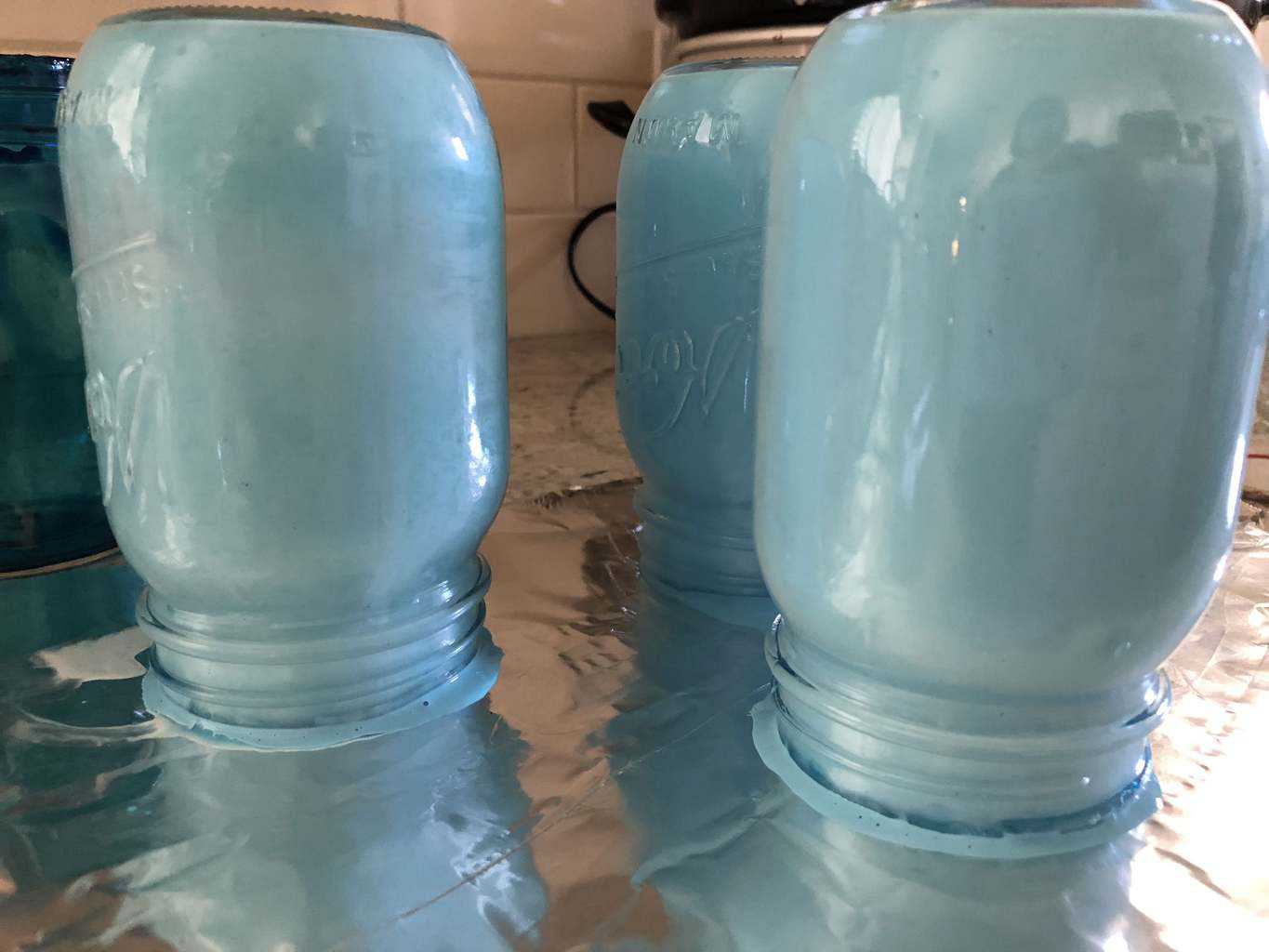 7. Once excess glue has drained, about 15-30 min, place mason jars on the baking sheet. I found they dried faster if I put them on a rack on the baking sheet to allow for the best air flow.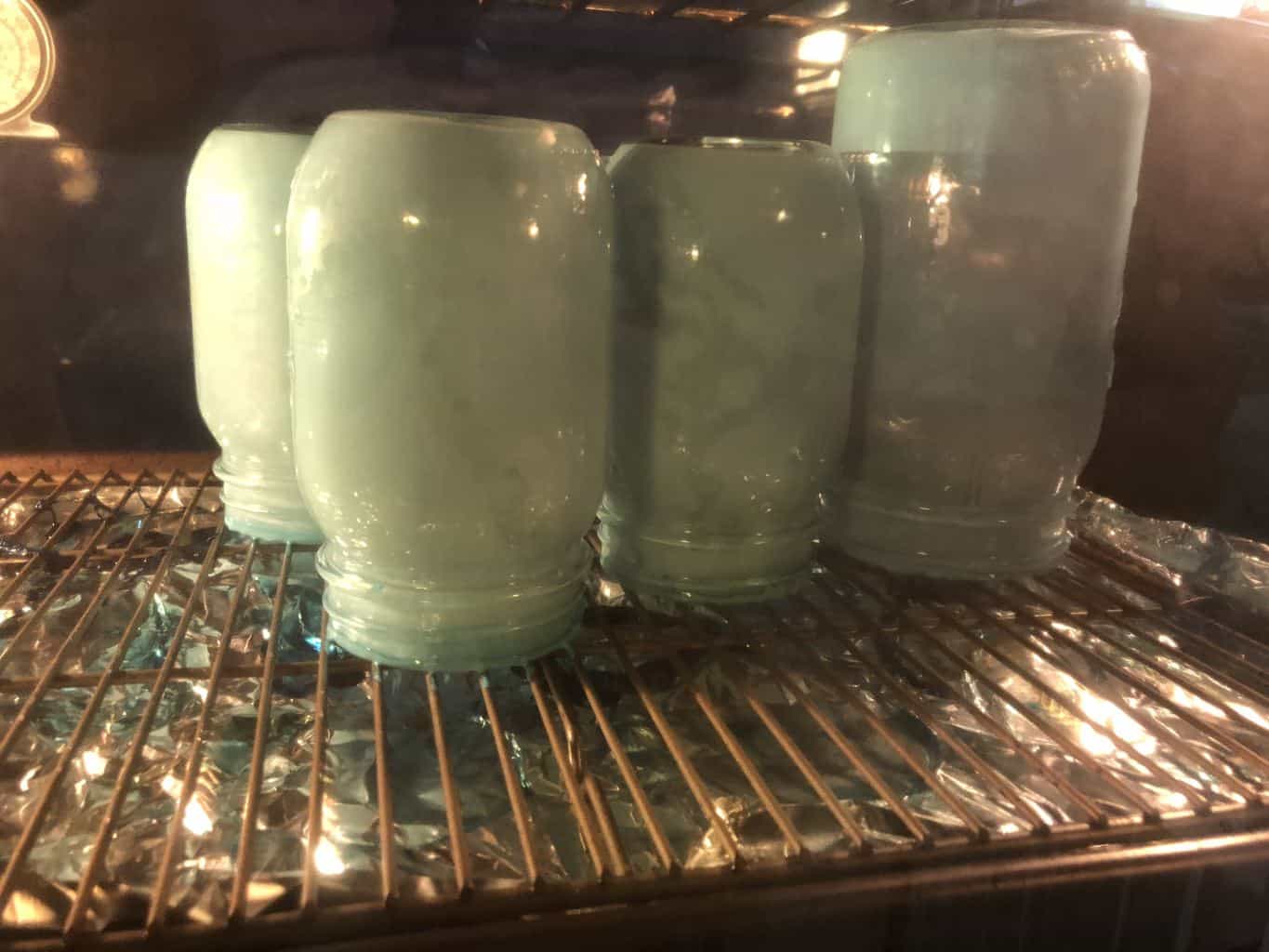 8. Leave in oven until they are fully dry, anywhere from 1 - 3 hours. Take them out and admire your creation! They will be slightly warm, so be sure to allow them to cool before handling.
Recommended Products
As an Amazon Associate and member of other affiliate programs, I earn from qualifying purchases.

There you go! Super easy project and the results are beautiful and much cheaper than buying the tinted blue mason jars in the store.
You get a deeper hue than the mason jars you can buy, and these are fully customizable. So if you want green or pink or purple, the sky is the limit. What is your favorite color?
I think these would be just lovely in greens and reds for Christmas!
Be sure to check out how I made these into net covered centerpieces for the pirate bridal shower!