When we did our garden build, the original plan was to create one big garden area. But I decided I really wanted to garden to be fun for the whole family. We're going to be spending a lot of time here.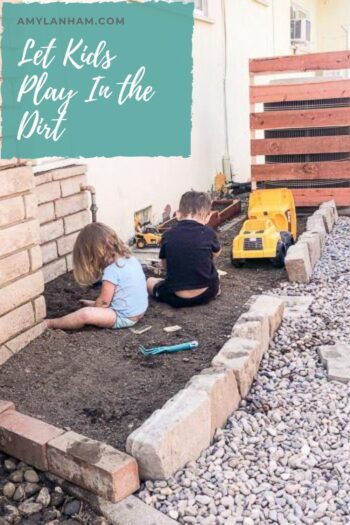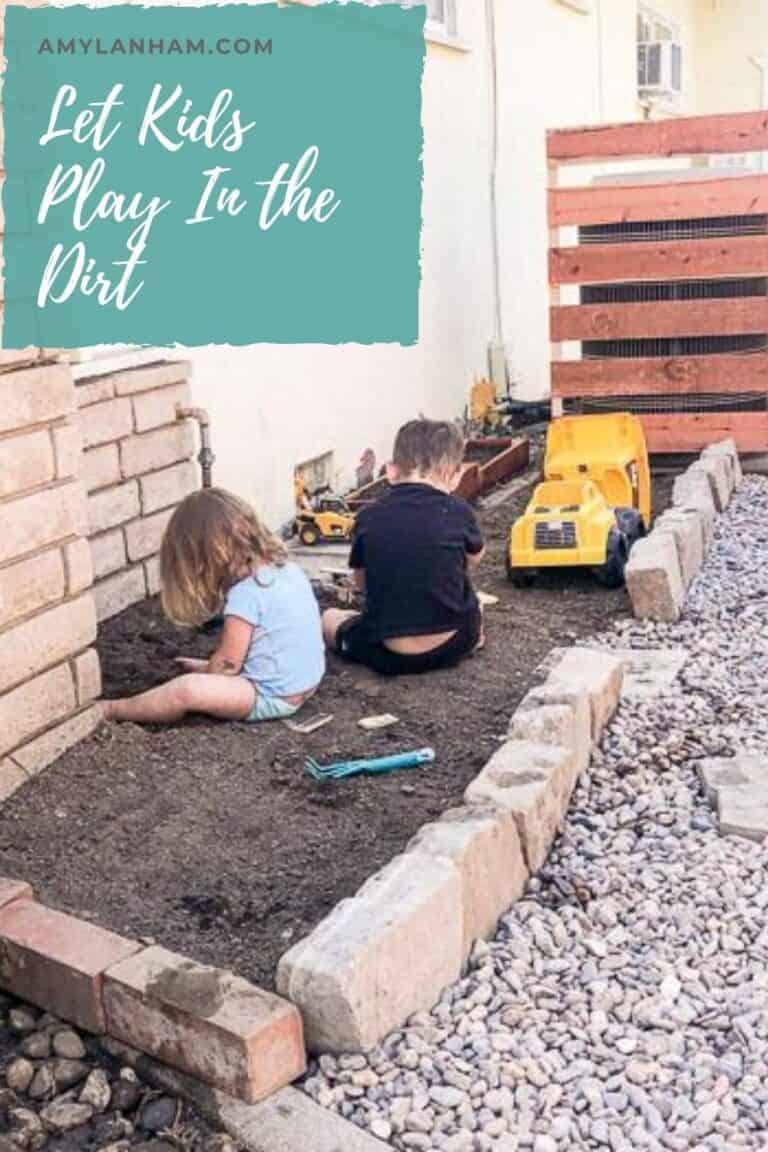 At first, I thought I would have a little sitting area for us. But while it might have been useful, it probably wouldn't have gotten a lot of use. We have lots of other sitting areas in the backyard.
Then, on a friends Instagram page, I saw that she had a dirt/rock pit for her kids in the backyard. She talked about how much her kids loved playing there and how great for learning it is to let kids play in the dirt.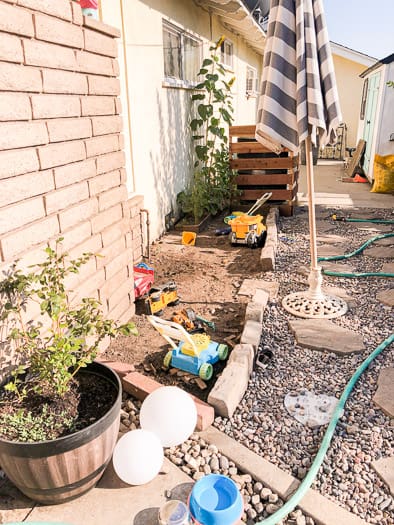 After seeing her post, she tagged a page, 1000 hours outside. The whole website talks about the benefits to kids of playing outside, let kids play in the dirt, and gardening.
Building the Dirt Pit
After finding this, I immediately knew we need to build a little dirt pit for the kids in the garden area! Since we were tearing up all the grass anyway it wasn't that hard to build. We had stones left over from the side planter we ripped out and I used those to mark off the dirt pit area.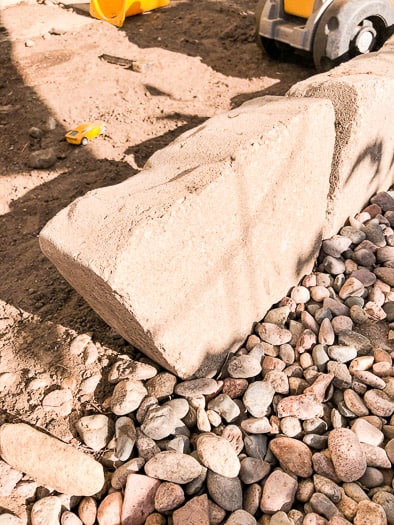 The dirt is just the regular old dirt that was already there. I figured this would be the safest dirt to us. We didn't lay any weed fabric down in this area, so we do have weeds that pop up occasionally. But we just dig them up, or we have the kids dig them up.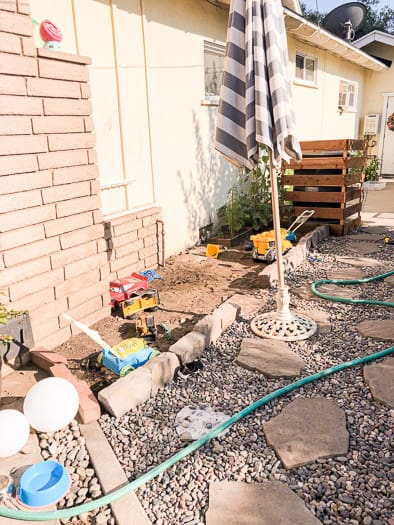 The kids love playing in the dirt/mud pit and it was such a great addition to this space! They create all different sorts of potions, get all muddy and dirty, dig and run through the pit.
We also ended up making a shower for the garden area, so it's really easy to spray them off so all that dirt doesn't end up all over the house.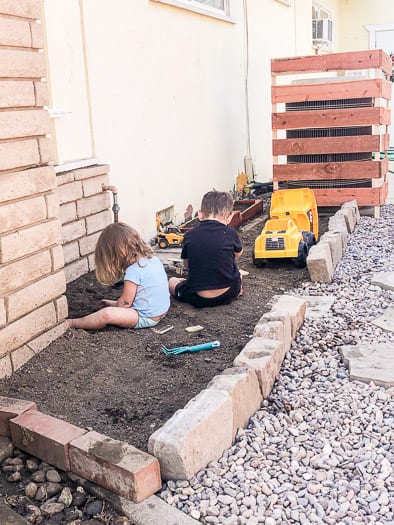 I still got my little sitting area too! We added some cute benches we already had and privacy screen around our AC.