Making chair covers is way easier than I was expecting it to be! Check out how to make chair covers to make these easy removable and washable chair covers for your kitchen chairs.
After making removable covers for my kitchen benches, I knew I needed some removable covers for my kitchen chairs too. I have never really sewed.
My first sewing project was these DIY pillows from rugs. I made them right before I made the removable covers and then moved on to these chair covers.
These chair covers are definitely more of an intermediate sewing challenge. But it was still pretty easy! The most important part is getting all the measurments right.
As long as you get all the measurements right you'll be fine. So how do you get the measurements right?
How to Make Chair Covers
Getting the Measurements Right
To start I made a chair cover out of paper. I taped several sheets of printer paper together until it covered the chair.
Then, I traced the shape of the chair onto the printer paper. I cut the cover out and kept it all together as one big piece of paper.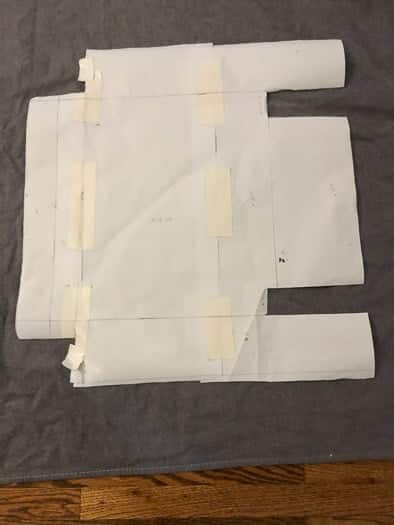 I taped it onto the chair and made sure I liked the way it looked. Then I started cutting the pieces of paper into sections that I could use as templates to cut the fabric.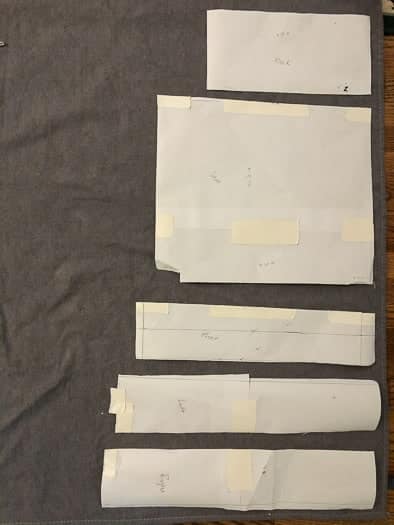 I'm assuming you could use one piece of fabric and not sew it all together, but I didn't have big enough pieces of fabric to make it work. So I cut the paper out and then cut out the fabric.
Cutting out Your Fabric
I used drop cloth that I had dyed black, but you can use any fabric you like. Make sure to wash your fabric before using!
Lay your pieces of paper onto your fabric. Make sure to add a 1/4″ seam allowance and then cut out.
I then sewed up all the rough edges. Now you'll need to piece the cover back together.
Take your pins and pin your fabric, right side down, onto your chair. It probably won't fit perfectly. Mine was a little tight.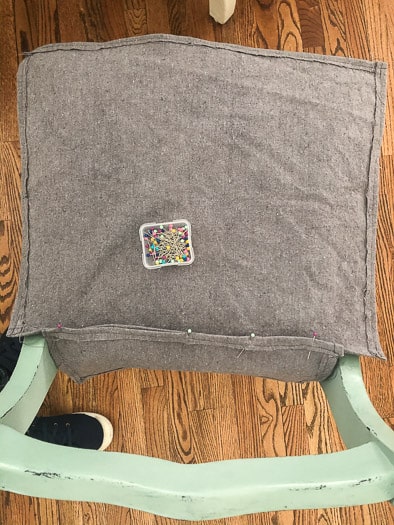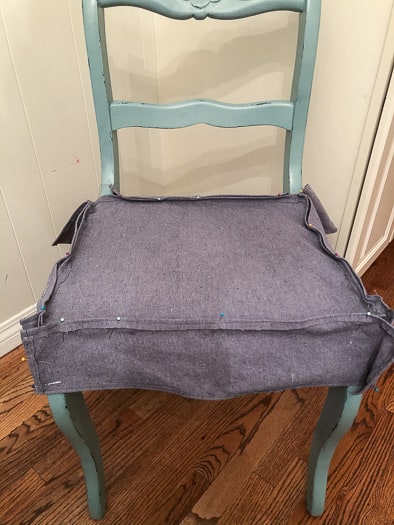 I pinned the fabric more than 1/4″ so it was tighter with the pins in than it was once it was actually sewed together. I hope that makes sense.
Once the whole thing is pinned together, take it to your sewing machine and sew all the seams.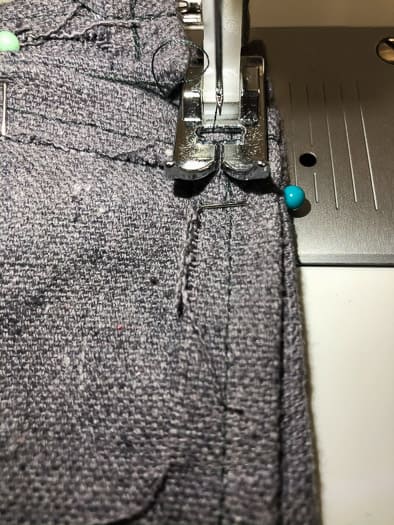 Take it back to your chair and put the cover on! The last thing you'll need to do is add Velcro or buttons so you can secure your cover onto your chair.
I added Velcro. Just pin the Velcro where you want it and sew it on.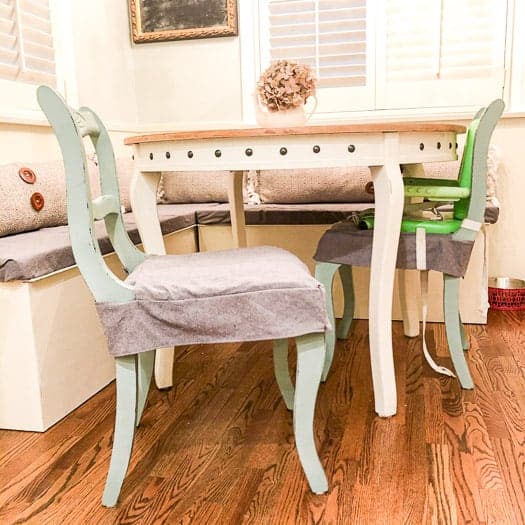 Yield: 2
How to Make Chair Covers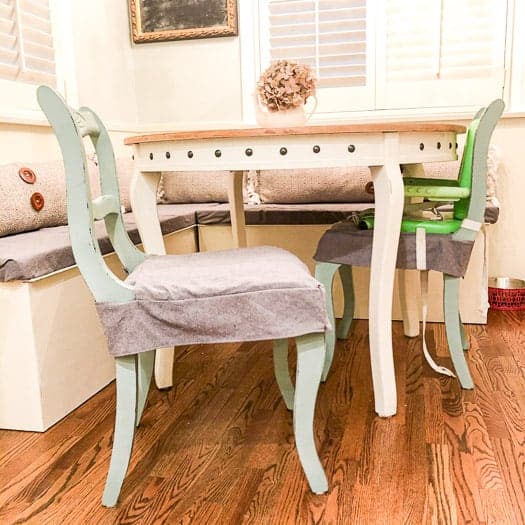 How to make removable chair covers for kitchen chairs
Tools
Instructions
Tape several pieces of printer paper together, big enough to lay over your chair seat.
Trace your chair seat onto your printer paper. Include the amount of overhang you want the cover to lay over the sides, a hole for the chair back.
Cut out your tracing and place over your chair. Make sure you like the fit and everything looks right.
Then cut your template into pieces. The sides, the middle, the front, label each side.
Lay out all the pieces on your pre-washed fabric and cut out, leaving enough room for a 1/4" seam.
Sew all the raw edges of your pieces.
Use your chair as a guide, and pin the fabric, right side down, on your chair how you want it to look.
Sew all the seams together. Flip right side out and place on your chair.
Now add Velcro onto the back and sides to hold the cover on your chair!
Notes
Wash fabric before starting! When pinning onto the chair, don't flip it right side up. It will probably be too tight for your chair. If it's slightly off it will be ok in the end. Your pins will be lower than your seam.
If you're not into sewing, be sure to check out these no sew bench and no sew chair covers.