Last year, I made some raised garden beds with some containers. But this year I wanted to take it a step further and make a waist high raised garden bed for our garden. Read below for how to build a raised garden bed.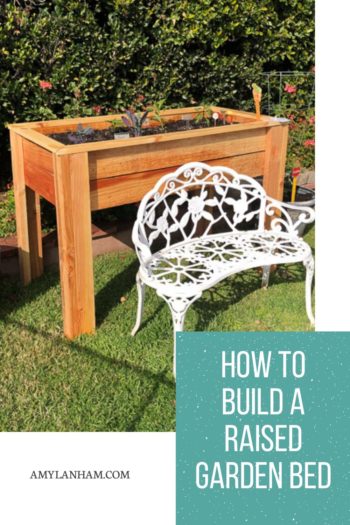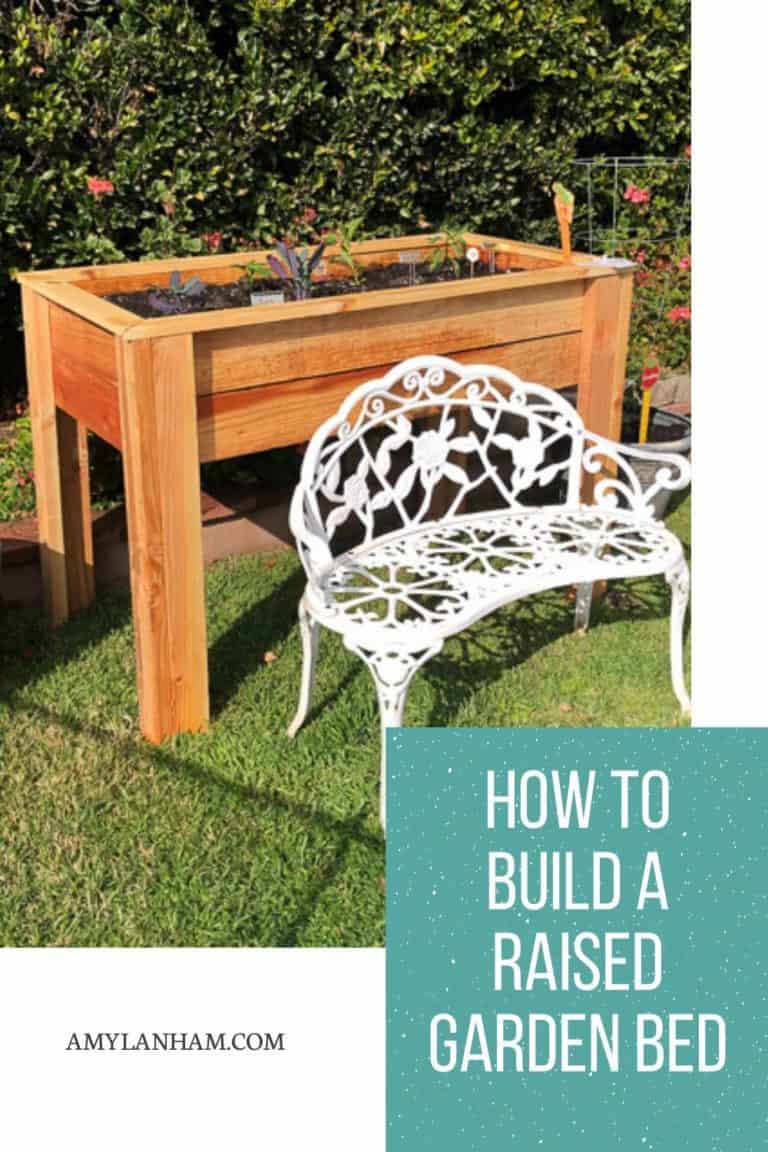 DISCLOSURE: This post may contain affiliate links. If you purchase items through my links I may earn a commission. You can find our full policy here. Thank you.
For the container gardens we used this galvanized oval tub and some other pots. They work, but they are fairly small.
I wanted a larger raised bed that came up waist high and we could plant a variety of plants in. Since John has been building things left and right lately, I asked him to build one for me.
The first thing we had to do was head to Home Depot to get wood. You can use almost any type of wood, as long as it's not pretreated. Cedar wood and redwood are the best to use for longevity. We decided to go with redwood.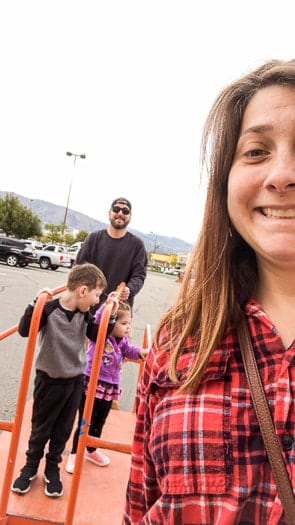 How to Build a Raised Garden Bed
We decided to make the garden bed 4 feet by 2 feet. I'd really like a second one, but it is the perfect size for us.
We do square foot gardening and with a 4 feet by 2 feet raised bed we get 8 plots, so I can do 8 different plant types in the garden bed. This is perfect.
You can make the raised bed longer or shorter to fit your needs. But keep it around 2 feet wide as this give you the perfect amount of space to lean over your bed to reach the plants in the back.
For the height, I measured my son to see an approximate height. I wanted him to be able to see over the lip. Then made sure it was about waist height on me. I didn't want it much higher than that.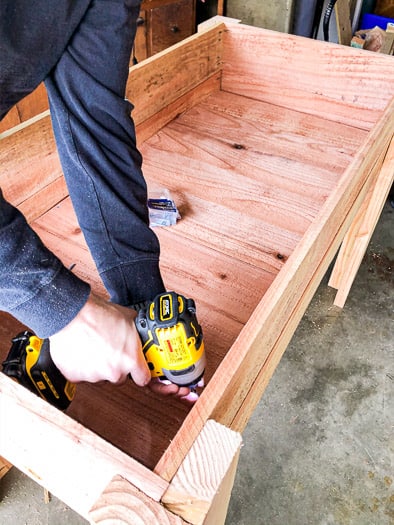 We decided to make it 30 inches high. Again, you can make it taller or shorter to fit your needs. You actually don't even have to put legs on the raised bed!
Yield: 1
How to Build a Raised Garden Bed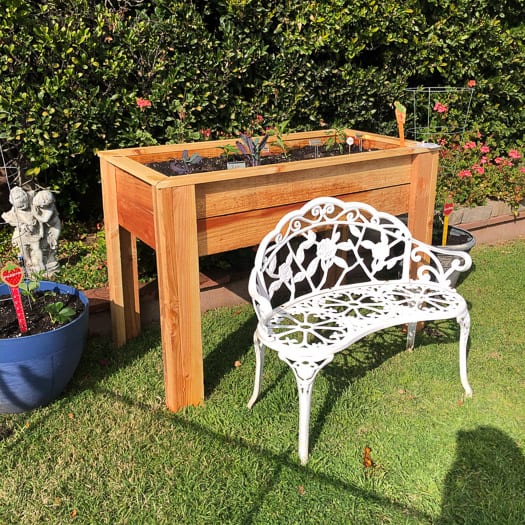 How to build a 2 foot by 4 foot raised garden bed out of redwood.
Instructions
Cut the 2x4 board to whatever height you want your raised garden bed to sit. We cut 8 boards at 30" for the legs.
Attach 2 2x4 together at a 90 degree angle using pocket hole screws. Do this 4 times to come up with 4 legs for your garden bed.
Cut 1x6 boards to your desired length and width. We cut 4 boards to 4 feet and 4 boards to 2 feet.
Using pocket hole screws attach the 1x6 boards in between the 2x4 boards. But 2 1x6 boards on each side.
Once you have your box built, cut 1x2 to fit along the bottom of the box. These will give you a ledge to attach the bottom to. You'll need 2 pieces at 4 feet. Then screw those in at the very bottom of your box.
Cut 1x6 board to 2 feet and lay them on the bottom of the raised bed on top of the 1x2.
Notes
Optional: Cut 1x2 with a miter saw to line the top of your box. Not necessary at all! Just adds a little flair.