I have a bit of a confession to make. I have been living on my own for the better part of 10 years now, and I have no idea how to clean oven racks. Honestly, I've never cleaned an oven in all my life. I guess I never really noticed how dirty an oven gets. And we've moved almost every year, so it's never been that big of a deal.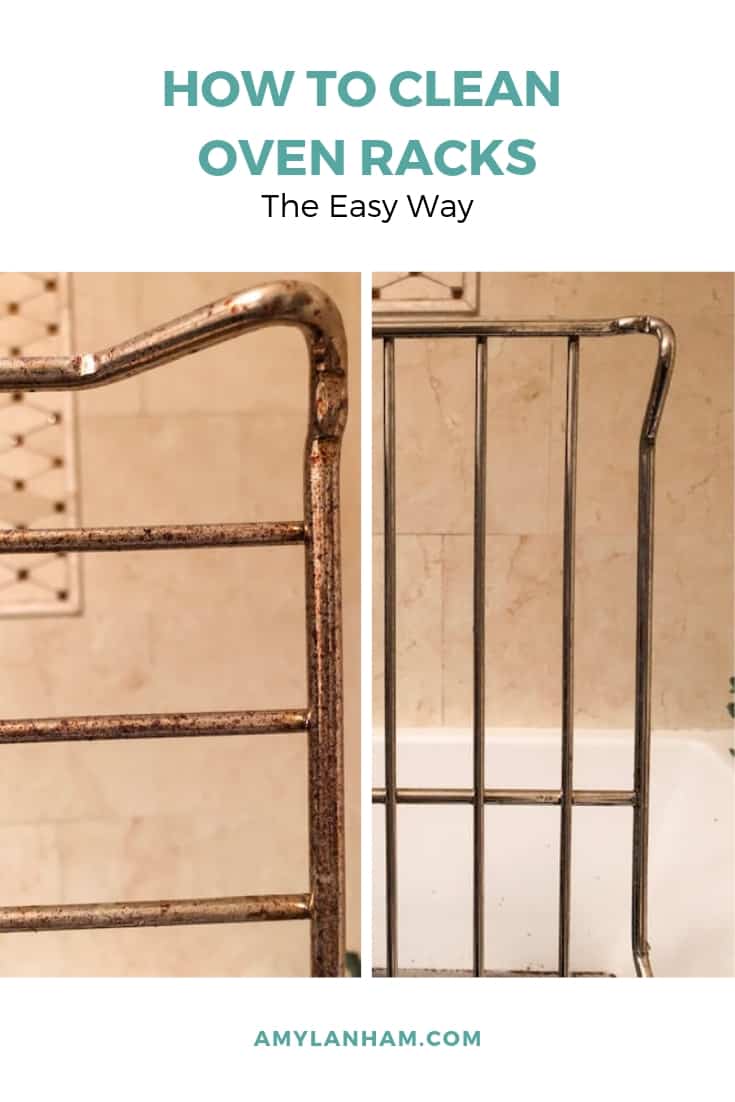 DISCLOSURE: This post may contain affiliate links. If you purchase items through my links I may earn a commission. You will not pay more when buying a product through my link and you do not have to use my links. You can find our full policy here. Thank you in advance for your support.
Realizing I needed to clean my oven all started because of the Happy Home Challenge. When I casually mentioned the Happy Home Challenge to my mom, she said "Good, so I suppose you'll clean your oven now?" I gave her a sort of quizzical look as we both walked over to the oven.
To my horror, I noticed how absolutely dirty the oven was. Thankfully, my oven has a self cleaning mode. So I didn't have to learn how to clean the inside of the oven.
But according to the manual, you should not leave the racks inside the oven during self cleaning. The oven racks need to be cleaned separately. The manual gave no other instructions for cleaning the oven racks.
I mean how on earth do you clean oven racks? I tried in the sink first, but they wouldn't fit at all. So, I assumed the easiest way to clean them would be to take them outside.
How to Clean Oven Racks
So outside I went. I brought my gloves, some Dawn dish soap, a stainless steel scrubby and the oven racks. As soon as I turned the hose on and freezing cold water came out, I thought this might not be such a good idea.
But I continued. I soaped up the first oven rack and proceeded to scrub with all my might for the next 15 minutes. I rinsed it off. Burnt on grease still stuck everywhere.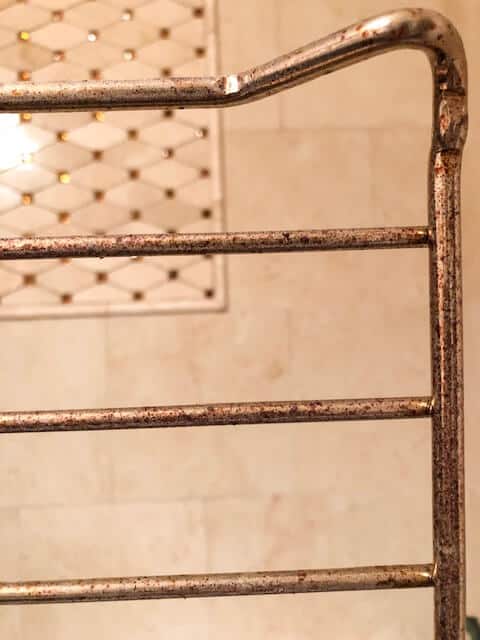 This clearly isn't working. I started to think of what else could get this off. I knew these needed to soak in hot water, which meant heading to the tub, because they were way too big for my sink.
The Easy Way to Clean Oven Racks
So I grabbed my favorite cleaning product, vinegar, some baking soda, and headed to the tub. First, I laid down a towel so as not to scratch my tub. Then I filled the tub with the hottest water I could possibly get.
I dumped a cup or so of vinegar in and then a half of the can of baking powder. I figured this may be overkill, but I didn't want to take any chances! Then I went to Target and let it soak.
An hour or so later, I came back and the grease wiped right off! I didn't have to scrub at all! While, I still used the stainless steel scrubby to wipe it off, but I could've easily used a sponge or a dish rag.
I also used a tooth brush to get into the smaller crevices. It was so much easier to clean! I laughed to myself at the 15 minutes I spent scrubbing one, as I proceeded to clean all 4 oven racks in the same amount of time.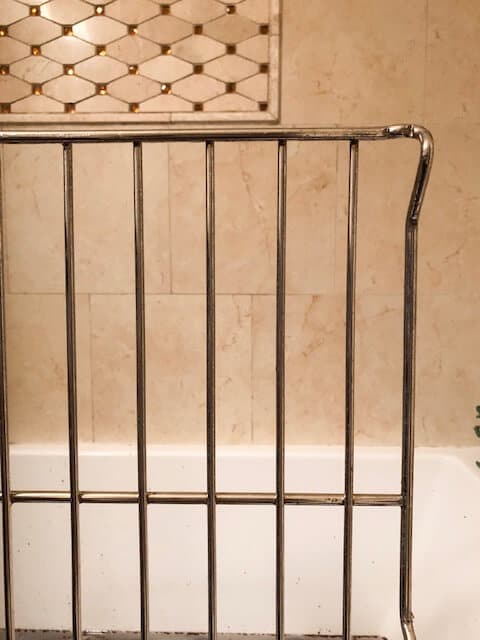 How to clean oven racks wasn't nearly as hard as I had originally thought it would be! Next time I'll start at the tub first, because letting them soak makes cleaning the oven racks so much easier!