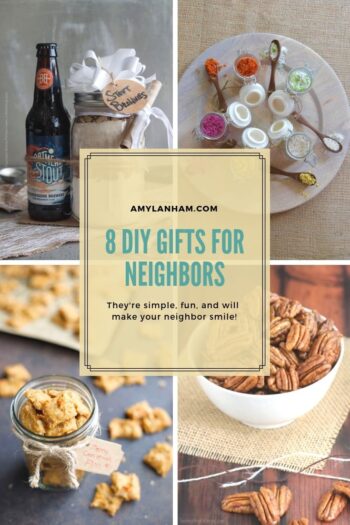 I love my neighbors. They are so nice and have helped us out numerous times since we moved in.
Once we left our garage open and they knocked on our door to let us know. I was so thankful that we didn't leave it open all night! We live in a nice town, but you truly never know.
They also are super sweet with Bugs and always answer all of his million and one questions. So I really love to give them a DIY gifts for neighbors just say thanks for being nice!